Leadership of Our Organization
MCS is led by a Board of Directors structured in three parts:
Our Governance Board
is headed by two Co-Chairs, and two other voting members. This team determines the strategic direction of the organization; make decisions on policy, administrative, and financial issues; and develops and manages the budget.
Our Operations Board
focuses on specific functional areas. Each Director builds and executes a plan for their area. They also participate in Board meetings, making recommendations for changes and decisions to the Governance Board.
Our Courage Ambassadors
represent MCS in a specific area (usually geographical) location. They raise visibility about MCS and look for partnership opportunities. They also connect MCS to community events and relevant activities in their area.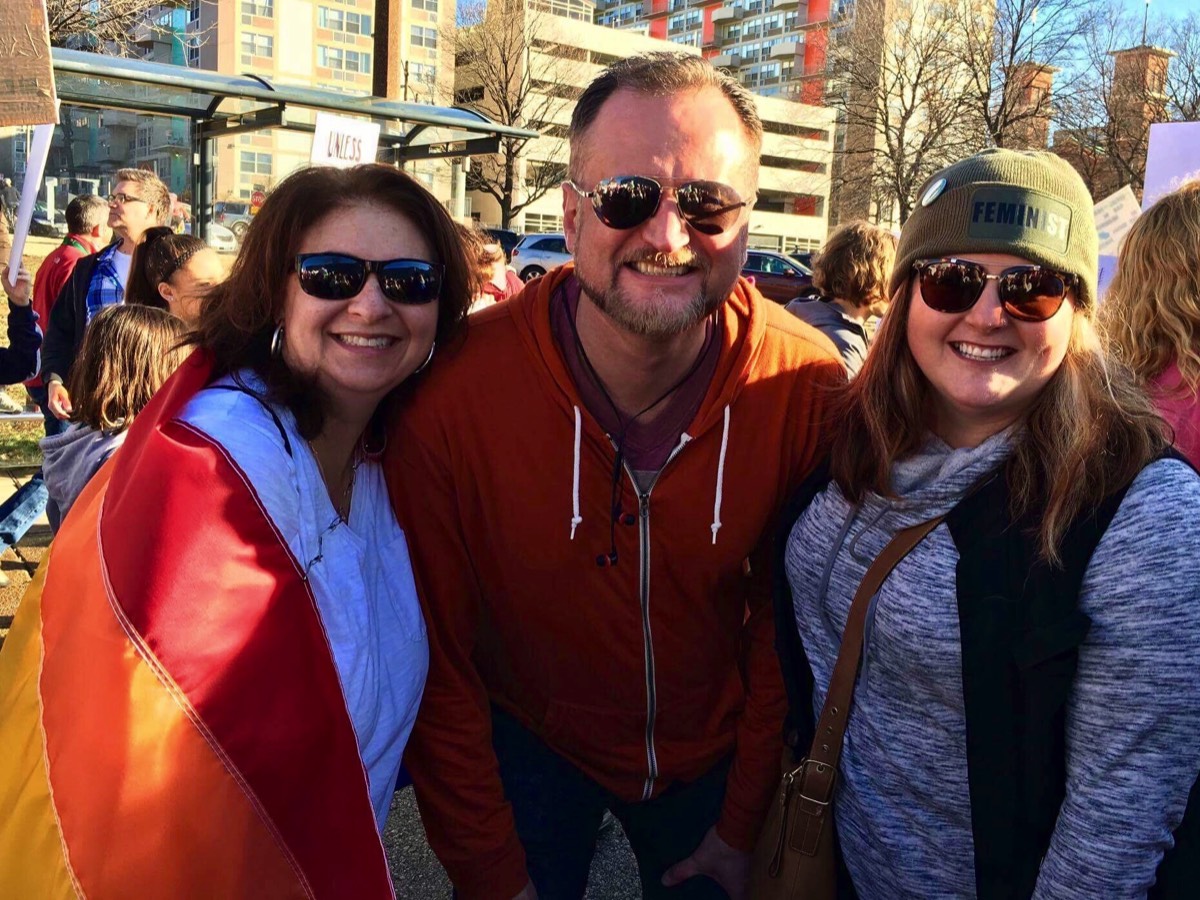 Geneviève Steidtmann, Jim Swimm, Tori Gale — at the 2017 Women's March, January 21, 2017